Gold medal for NONA Spritz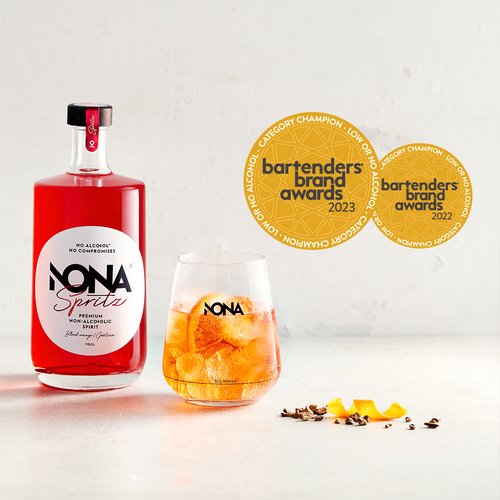 We're so happy to announce that NONA Spritz has been awarded "the best non-alcoholic drink" in the Bartenders' Brand Awards, for the second year!

Receiving validation through some of the biggest names in the UK bar industry is a great achievement for our brand!⁠
⁠
Our NONA spirits are created with passion by our founder Charlotte, with guidance by top chefs & sommeliers of Michelin star restaurants. ⁠
We aim to offer the best non-alcoholic drinks of the world and now, NONA Spritz has been awarded as the best drink out there! 
⁠
Have you tried our non-alcoholic spirits? Buy your NONA bottle and experience the well balanced and refreshing taste in unforgettable non-alcoholic cocktails. Discover our recipes for your next non-alcoholic apero.  
⁠
Cheers to being the Category Champion 2023!